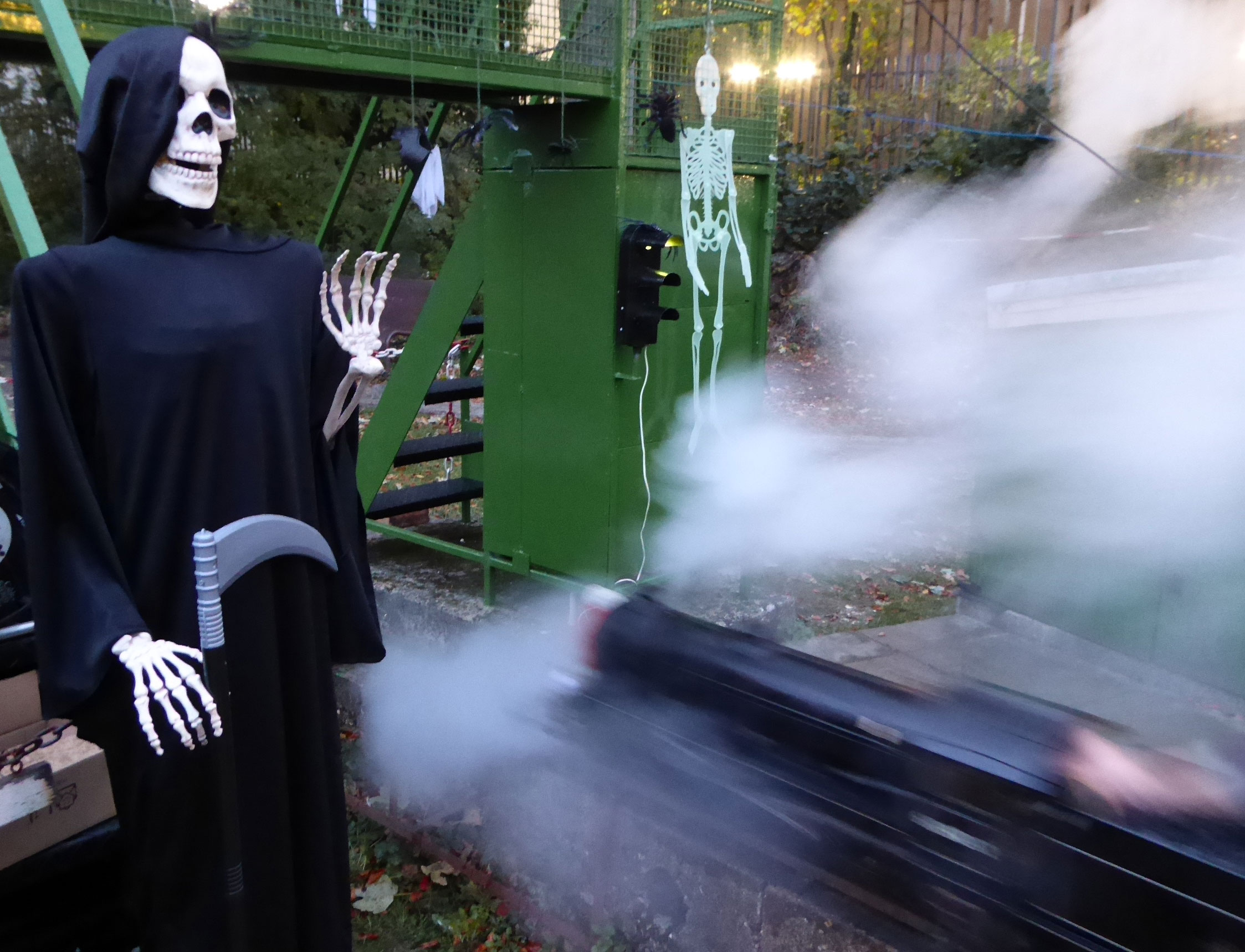 Halloween Public Running - Thank you
Thank you to the many people who came to our Halloween running. It was particularly lovely to meet the young girl attending for the seventh consecutive year!
History of the club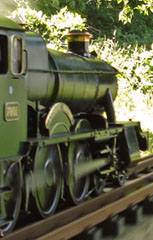 The Basingstoke and District Model Engineering Society was founded by a small group of people over 30 years ago who enjoyed building, running and maintaining model machinery and engines. They established a model engineering club at the Viables Craft Centre in Basingstoke and built track and road facilities for model locomotives and traction engines to run on. However, all aspects of the model engineering hobby are practised and supported by the society. Since its founding, interest and membership has grown.
The club and its facilities, still based on the original site, have flourished. They now offer a 1000 foot long passenger-carrying railway complete with station and tunnel, and a scenic traction engine track. The club continues to provide friendly support and fellowship for its members to develop and pursue their interests in model engineering and thus make their contribution to the preservation of key aspects of Britain's industrial history in miniature.
Please feel free to browse the site, use the links on the left of the page to navigate. Don't hesitate to contact if you have any queries about model engineering or the B&DMES Club, and we will do our best to answer as quickly and as accurately as we can. Thank you for visiting!

---
Prospective members are invited to attend a few of our meetings, by arrangement with a committee member, before deciding whether or not to join. When visiting it is essential that you make yourself known to a club member who will book you in as a visitor. (This is necessary for insurance purposes). More Details.
Comments on the site should be directed to the webmaster other communications should be directed to the appropriate officer on the Contact page.
---
The B&DMES is a member of the Basingstoke Roundabout - which supports and encourages local clubs and businesses in the Basingstoke area. Click on the 'Next' link to randomly visit another Basingstoke member's website.